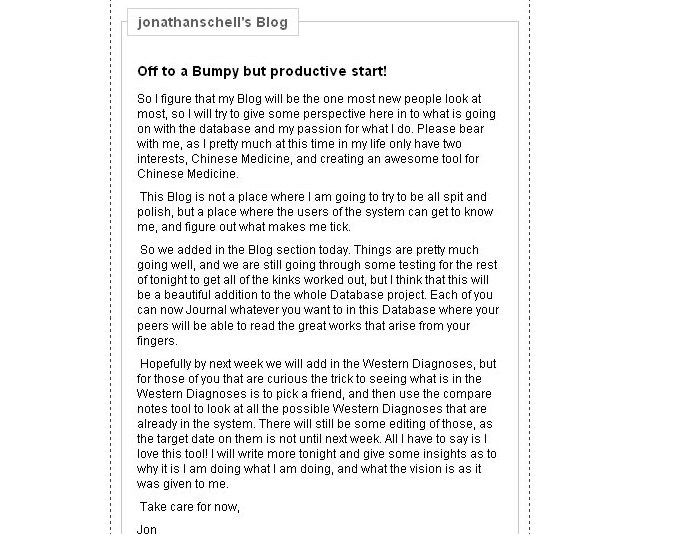 The Database allows each subscriber to create their own profile on the Database.
Profiles allow users to interact with each other in a number of ways, such as:
Uploading Photos
Keep a Blog
List your Clinic Address
List your Specializations
List your Degrees or Special training
Search for other users
Take your own notes on every single item in the DB
Choose who you want to share your notes with: no one, your friends, or everyone.
Stay up to date with your friends notes, and blogs with our automatic update system
Search your own notes
Sort your notes by Date and time.
Make friends with other users all over the world.
See if your friends are online.
Email your friends.
Download your notes using our RSS feed.
Compare your notes with up to 5 of your friends notes.
Register today.
Database Created: June, 2006 | | Last Updated: May 20th, 2013